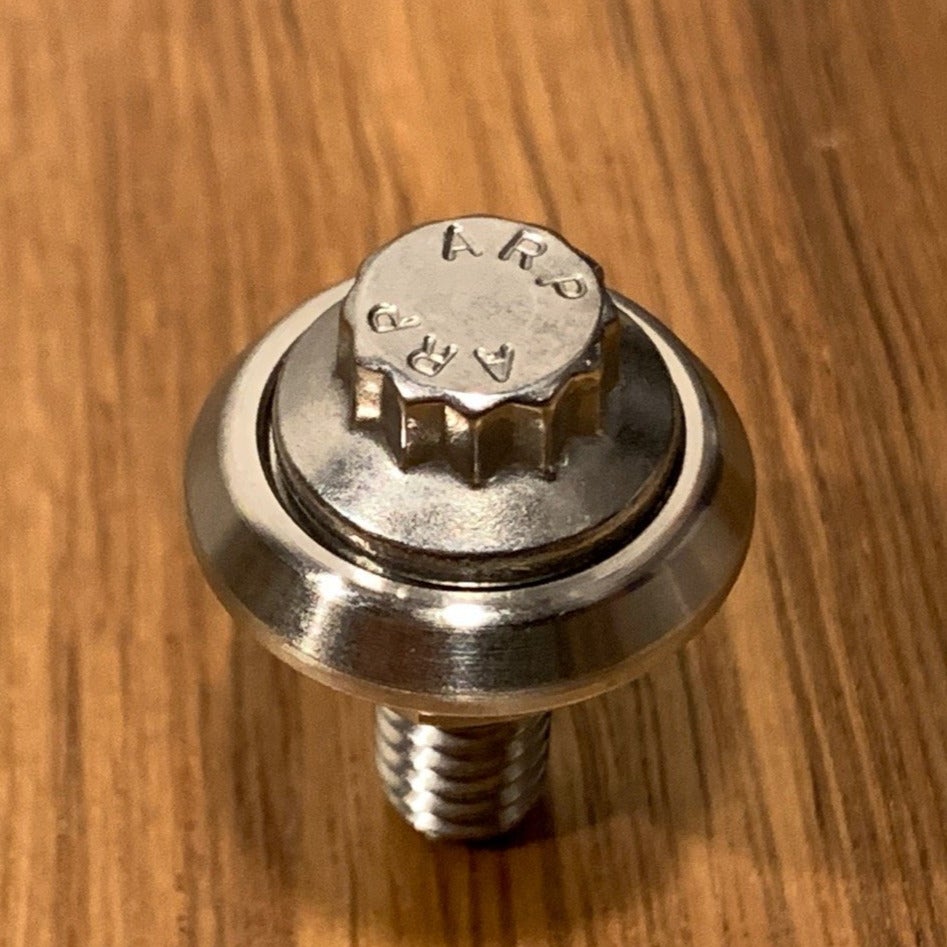 extsw.com
EXTSW BEVELED 1/4" ID x 7/8" OD x .140/.108" thick -Fits ARP bolts -316 SS
---
EXTSW 1/4" ID x 7/8" OD x .140/.108" thick - Recessed .032 x .530 / Beveled - 316 stainless -
(Fits 1/4" ARP bolts)





Actual size .256 ID x .865" OD x .140/.108" - 3.55/2.74 mm thick   (Recessed .032 x .530) Beveled




(+/- .003 on all dimensions)



Made in USA on a CNC lathe

It is a beautiful fit for your 1/4" Stainless bolts

Just contact me if you need a custom size washer.

(Not 18/8, Not 303, Not 304)

316 Stainless Alloy is weldable and has the ULTIMATE corrosion resistance. 316 alloy cost more than 18-8, 303 and 304 and takes more time to drill and machine than the other alloys, but it is the best.  

Grade 316 is the standard molybdenum-bearing grade The molybdenum gives 316 better overall corrosion resistant properties than Grade 304, particularly higher resistance to pitting and crevice corrosion in chloride environments. It has excellent welding characteristics. 

316 Grade Alloy Stainless contain a higher percentage of nickel than 304SS. The resultant composition gives a much improved corrosion resistance in many aggressive environments. The molybdenum addition ensures more resistance to pitting and crevice corrosion in chloride-containing media, sea water and chemical environments such as sulfuric acid compounds, phosphoric and acetic acids. The lower rate of general corrosion in mildly corrosive environments gives 316 SS a good atmospheric corrosion resistance in polluted marine atmospheres. 


316 SS offers good strength and creep resistance and also possesses excellent mechanical and corrosion-resistant properties at sub-zero temperatures.
---
Share this Product
---
More from this collection