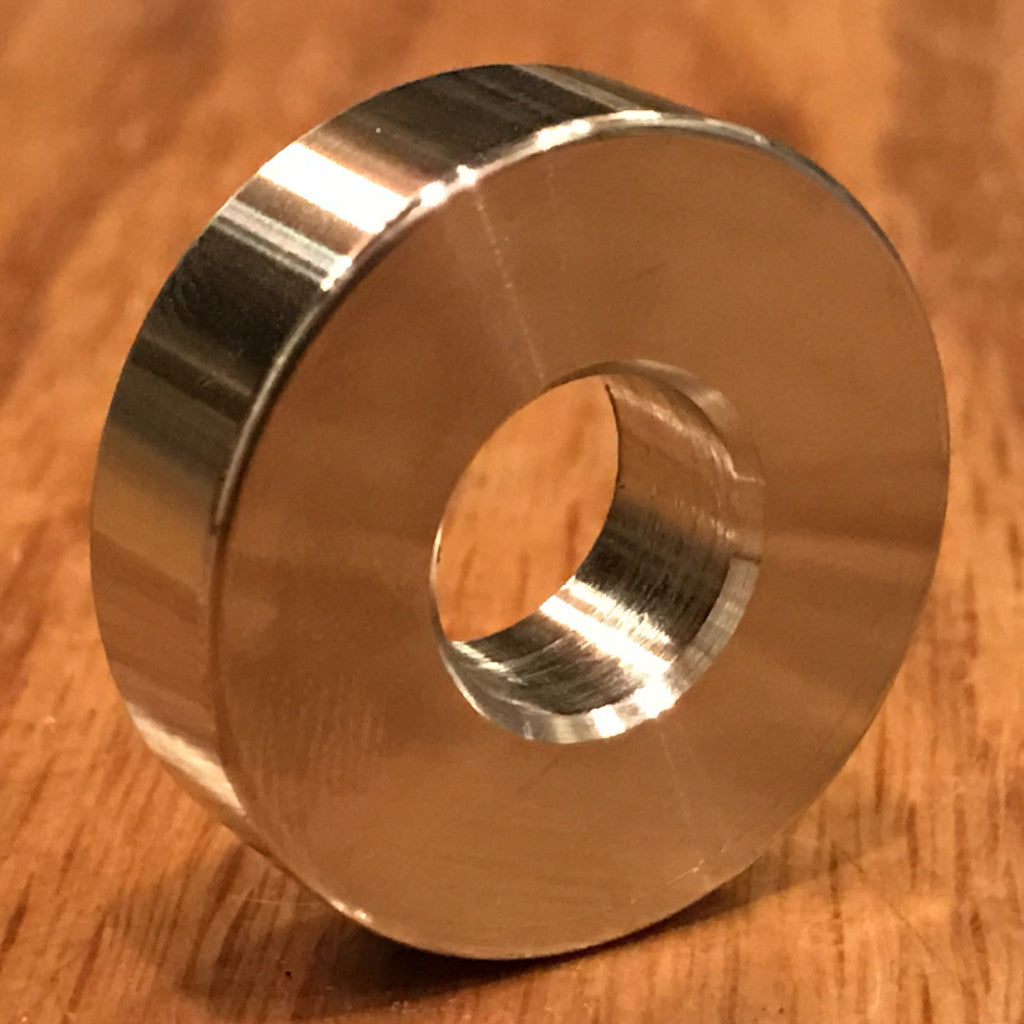 extsw.com
EXTSW 7/16" ID x 1 1/4" OD x 5/16" Thick 316 Stainless Spacer
---
EXTSW 7/16" ID x 1 1/4" OD x 5/16" thick 316 alloy stainless washers
Actual size .443" ID x 1.240" OD x .313" thick
(+/- .003" on all dimensions)
.030 inch Radius OD / Countersunk ID (no sharp edges)
Made in USA on a CNC lathe
It is a beautiful fit for your 7/16" Stainless bolts
Just contact me if you need a custom size washer.
316 Grade Alloy Stainless contain a higher percentage of nickel than 304SS. The resultant composition gives a much improved corrosion resistance in many aggressive environments. The molybdenum addition ensures more resistance to pitting and crevice corrosion in chloride-containing media, sea water and chemical environments such as sulfuric acid compounds, phosphoric and acetic acids. The lower rate of general corrosion in mildly corrosive environments gives 316 SS a good atmospheric corrosion resistance in polluted marine atmospheres. 

316 SS offers good strength and creep resistance and also possesses excellent mechanical and corrosion-resistant properties at sub-zero temperatures. 


---
Share this Product
---
More from this collection